Tom Murray:
Truths That Set You Free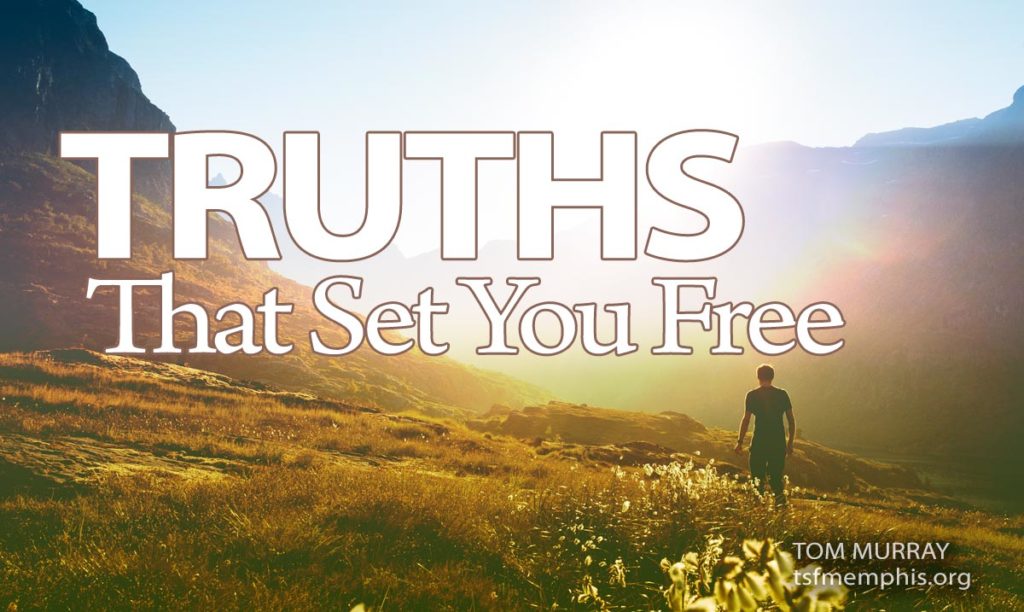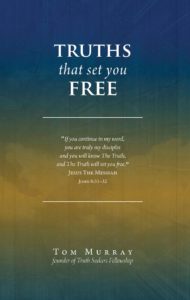 <Click Here to Go to the Tom Murray Archive>
"Truths That Set You Free" was one of the first studies Tom taught when Truth Seekers Fellowship was founded in 1993. Many of the topics that he discusses in this study became the foundation for our MilktoMeat methods and curriculum. In 2013 we transcribed and published this study in celebration of our 20th Anniversary. You can click on the image to the left to get this book on Amazon.
Listed below are the original audio files for this study. The first two talks have had a great impact in many people's lives. In these, Tom discusses the heart of what it means to be a follower of Christ and how He transforms us completely.
These recordings are a little rough in places in terms of quality – this was from the early days of getting things recorded. Nevertheless, we know you will benefit greatly from Tom's wisdom and insight.
Audio 01 In Adam or In Christ?
Audio 02 Position vs. Condition
Audio 03 The Sincere Christian
Audio 04 Finding Fulfillment
Audio 05 Sailing Into The Wind
Audio 06 The Point of Action
Audio 07 Cleaning Old Wells
Audio 08 The Pierced Ear Christian
Audio 09 From Pretense to Prayer
Audio 10 From Routine to Reality
Audio 11 Knowing Your Priest
Bonus: One of our most requested lessons: Victory Over Death
Audio Victory Over Death (Long Version)
Audio Victory Over Death (Short Version)