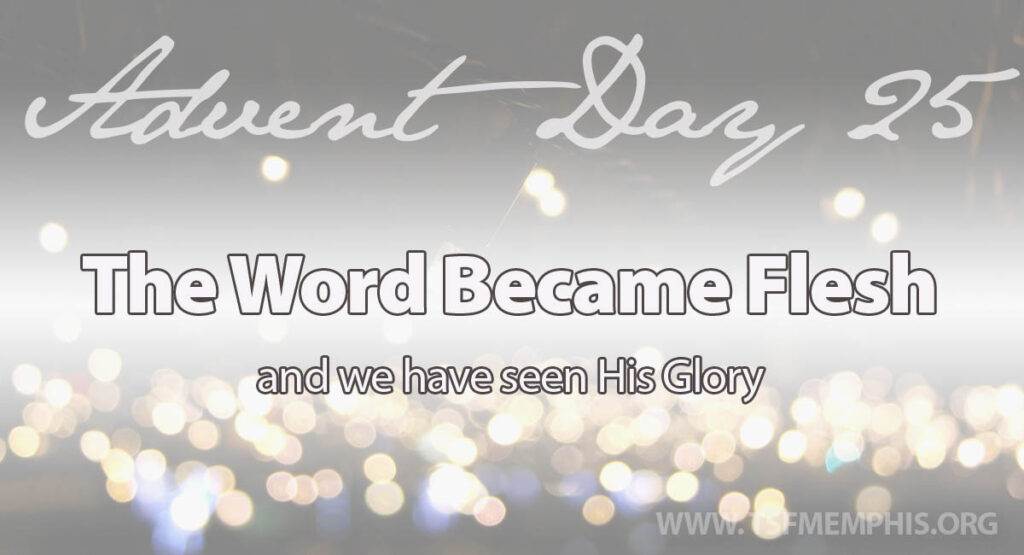 Today, we light the Green, Black, Blue, Gold and White Candles. The Green Candle represents life and all that Father God created in Christ, Good and Whole. The Black Candle represents the Evil and Corruption of Sin that entered our World through our rebellion. The Blue candle represents the Hope that comes from the Promises of a future Savior and King. The Gold candle represents the birth of the long expected King and Savior. The White Candle represents the Birth of the King and the Hope of His coming Kingdom.
John 1:14
And The Word became flesh and dwelt among us,
and we have seen His glory,
Glory as of the only Son from the Father,
full of grace and truth.
(more…)