2017 TSF Student/Supporter Dinner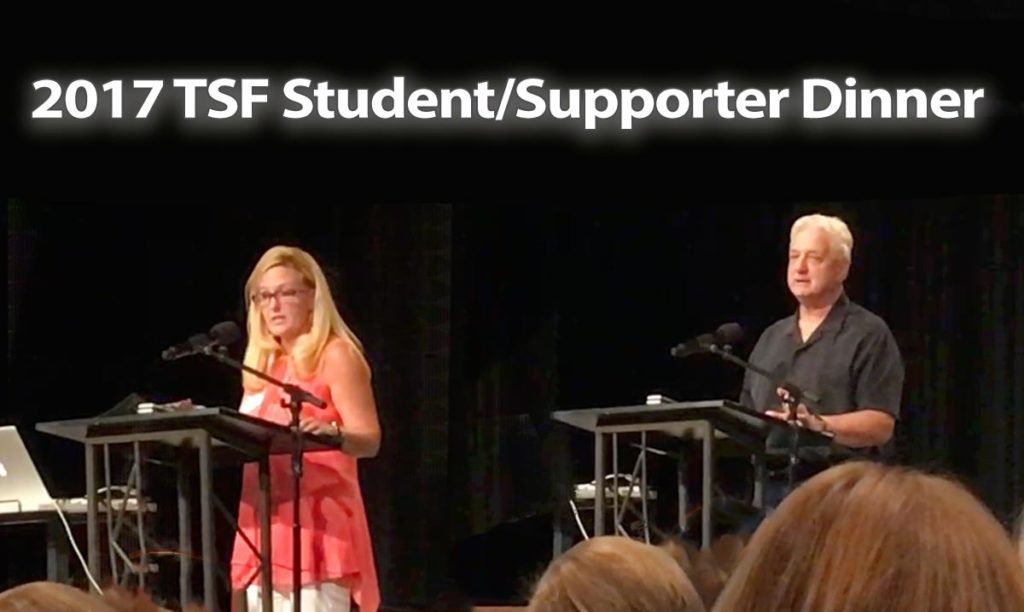 Kathryn Naifeh and Steve Hyduke share a little of their experience with TSF and how our teaching has impacted their lives.
This year, we were able to have another Student/Supporter Dinner due to a generous gift from one of our donors. It was a great time to see several of you that I have not seen in a while and to meet some for the first time! It was a fantastic evening allowing us to say "thank you" to all our students and supporters. We simply could not do what we do, without all of you who atttend our classes, invite others to classes, and support us financially.
This year, instead of having a guest speaker, we asked a couple of our students to share.
Kathryn Naifeh is a "new" student having been invited to one of our lunches by Brenda May and then taking the Eschatology class last year. Steve Hyduke is a long-time student beginning with Tom and continuing on in our "continuing education" classes over the years. Both Steve and Kathryn were a real blessing to us all and we are thrilled to have some video of their talks.