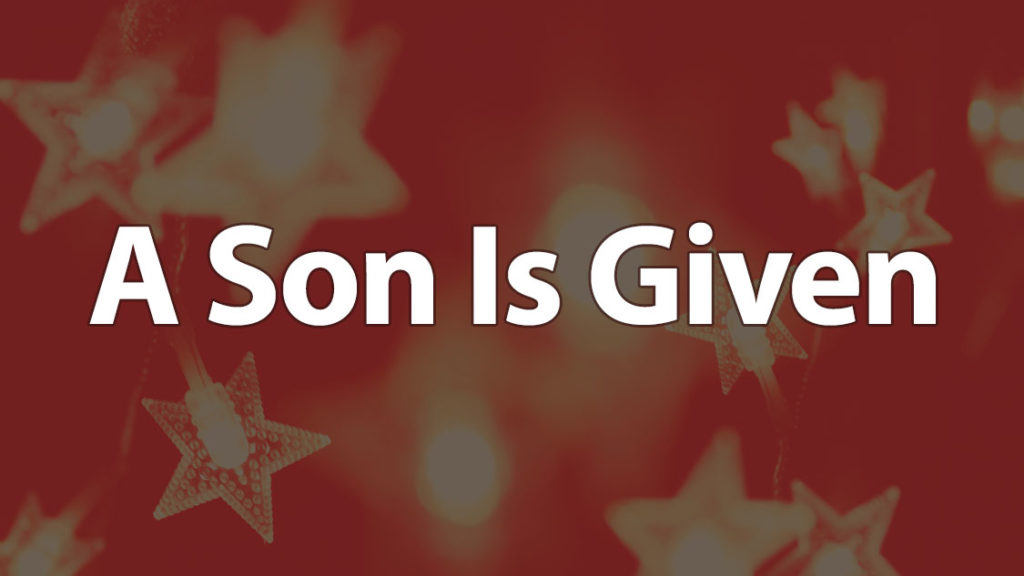 Everything in the Scriptures from Genesis to Revelation has been given to us to point us to Jesus. He is the Seed of the Woman. He is the Seed of Abraham. He is the Lion of Judah. He is The Prophet. He is The Son of David. He is The Lord. He is Messiah. He is the One who was and is and is to come. He is first in all things and everything is under His power and authority. Everything will finally be "headed up" in Him. 
It is impossible to understand the Bible as a whole without knowing Jesus. He is the "key" that opens the Scriptures to us. He opens our minds to understand the Scriptures. Through the work of The Spirit, He opens the "eyes of our hearts" to see Him and recognize Him. The Prophets looked for Him expectantly. The Apostles saw Him, touched Him, proclaimed Him. As His disciples—His apprentices in life—we walk with Him as He keeps company with us now and until the end of the Age. We long to see Him face to face.
Isaiah gives us a glorious passage filled with His superlatives:
For to us a child is born, to us a son is given;
and the government shall be upon his shoulder,
And His name shall be called
Wonderful Counselor, Mighty God,
Everlasting Father, Prince of Peace.
Of the increase of His government
and of peace there will be no end,
on the throne of David and over his kingdom,
to establish it and to uphold it
with justice and with righteousness
from this time forth and forevermore.
The zeal of the Lord of hosts will do this.

(Isaiah 9:6–7 ESV)
This one list of Jesus' titles is beyond impressive. Yet Isaiah begins with two of the most humble and intimate of terms: child and son. Each year as we turn our hearts and minds to think about the reality that Christmas represents, we should ever wonder and be amazed that Father God has given us His one unique child, His one unique Son! How does Father God address our rebellion against Him? He gives us a child. How does Father God deal with our sin and shame? He gives us His Son. In Jesus, life is given to us.
As I write this, "Of the Father's Love Begotten" is playing. In this ancient hymn Jesus is worshiped as the One long expected, the One worthy of our praise and adoration:
This is He whom Seers in old time,
Chanted of with one accord,
Whom the voices of the prophets
Promised in their faithful word;
Now He shines, the long-expected;
Let creation praise its Lord
evermore and evermore.

Traditional Carol
This Christmas we praise and give thanks to God, The Father of our Lord Jesus Christ, who— because of His great love and grace—has sent His one unique Son to save us and give us His joy and peace. We hope you have a joyous Christmas and a blessed New Year.