A Vision for Christlikeness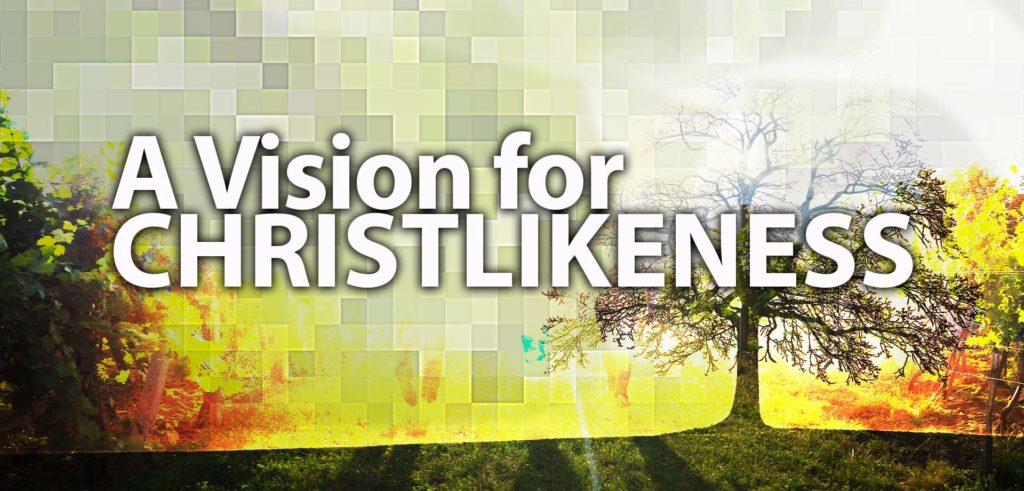 No book (besides The Scriptures) has been more significant in my spiritual growth than Dallas Willard's Renovation of the Heart. What was so impactful for me is that Willard presents pursuing discipleship and spiritual maturity in a way that is attractive and desirable. All too often, following Christ is presented as a hard and dreary task that we just have to "white knuckle" through. This vision seems far from the "easy yoke" and "light burden" that Jesus Himself offers (see Matthew 11:28-30).
Here, Willard gives a practical presentation of who the "Children of Light" are – the people we are called to be in Christ with the goal of being like Christ (Ephesians 5:8). As we have been focusing on spiritual growth and maturity, I thought Willard's description might help us all think a little more clearly about what we mean by spiritual maturity, practically speaking.
Hear Willard's description:
"Now these people are not perfect and do not live in a perfect world – yet…

Where the children of light differ is primarily and most importantly on the 'inside' of their life. It lies in what they are in their depths." (Ephesians 3:14-19)

Perhaps the first thing that comes to our attention when we get to know their inner life is what they think about, or what is on their mind. Simply stated, they think about God. He is never out of their mind. (2 Corinthians 10:3-6)

They adore Him, in history, in His Son and in His saints. One could even say they are "God-intoxicated"… Because their mind is centered upon God and oriented to Him, all other good things are also welcome there. (Philippians 4:8-9)

The emotional life of these children of light is deeply characterized by love … (1 Corinthians 13:13; 2 Peter 1:5-8)

They are thankful for their life – even though it may contain many difficulties, even persecution and martyrdom." (1 Thessalonians 5:16-18)

They receive all of life as God's gift, or at least His allowance, where they will know His goodness and greatness and go on to live with Him forever. And so peace and joy are with them even in the hardest times – even when suffering unjustly. (1 Peter 3:13-17)

Because of what they have learned about God, they are confident and hopeful and do not indulge thoughts of rejection, failure, and hopelessness, because they know better. (Romans 5:1-5)

Looking a little deeper we find that these children of light really are devoted to doing what is good and right. Their will is habitually attuned to it, just as their mind and emotions are habitually homing in on God. (Romans 16:19, Galatians 6:9)

These are people who do not think first of themselves and what they want, and they really care little, if at all, about getting their own way. They do not hesitate to do what they know to be right. It is the obvious thing to do.
(Philippians 2:1-11)

In their relations to others, they are completely transparent. Because they walk in goodness they have no use for darkness, and they achieve real contact or fellowship with others – especially other apprentices of Jesus.
(1 John 1:7, 2:9-10)

They do not conceal their thoughts and feelings (nor do they impose them upon everyone). Because of their confidence in God, they do not try to manipulate and manage others. (Ephesians 4:15-16)

The things we have been describing are not things the children of light are constantly trying to do, gritting their teeth and carrying on. Instead, these are features of a life that well up out of a soul that is at home in God. This is the outcome of spiritual formation in Christlikeness. Again, it doesn't mean perfection, but it does mean we have here a person whose soul is whole… Such a soul effectively enables every aspect of the self to function as God intended."
Willard's practical way of describing spiritual maturity gets our attention. As Willard says, this is the way Jesus would live if He were us. Willard reminds us of who we are called to be.